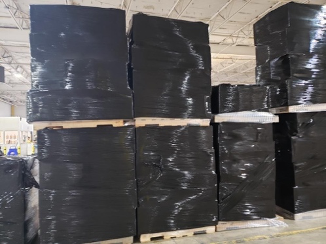 We don't have 3 Dreamlifters but we have a big ol' truck on its way from Texas with 89,000 Disposable Masks; 95,000 KN95 Masks and 2000 isolation gowns!  As you can see, our Distributor takes great care to shepherd our shipment through the US Customs process.
We have added BLUE NITRILE GLOVES to the site.  A limited quantity is available for distribution this weekend as well – you can order HERE
There are still some FACE  SHIELDS available as well:  Order Faceshields Here
As we ramp up our practices, clearly our effort will pay off with a steady supply.  We are nearly caught up with all the orders in South Carolina.  There are 6 other states using our platform as well!   All together, we have facilitated over 800,000 units of PPE to Doctors.
Details on the distribution date, times, and sites will be posted here and sent by email – check daily, please. 
Is CCMS working for you?  We think so.
Marcelo Hochman MD
President
843.819.4666 mobile