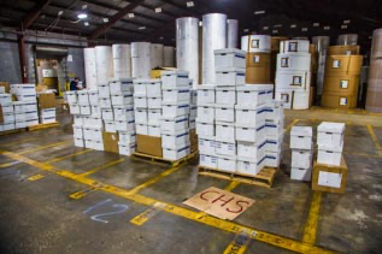 IMPORTANT UPDATE ON 2ND PPE DISTRIBUTION TOMORROW
PLEASE NOTE – THIS MAY AFFECT YOU
Not all the FACE SHIELDS have arrived in time – they are still in transit from Chicago. We will distribute those next week.
The Type IIR Surgical Masks have still not arrived – we have sourced from a new supplier and should be here next week.
REMINDER:
All Sites will be open TOMORROW (Saturday) from 8:30 am until 1:00 pm. We only have access to the facilities during this time window.
Your order will be ready for pickup at the SITE you designated when placing your order.
We do not have the capability to store PPE that is not picked up tomorrow. Please plan accordingly.
SITES:
Charleston: 4400 Leeds Ave; North Charleston, SC 29405
Columbia: 9710 Two Notch Road, Columbia, SC 29223
Greenville: 1000 Executive Center Drive, SC 29615
Please Thank the Volunteers at Your Site – They Spent All Day Preparing Boxes for US
Dana Holladay
Administrator, CCMS