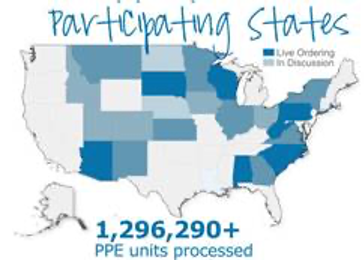 What started as a local solution exactly 2 months ago to address the acute need for Doctors to obtain PPE has morphed into a national project!  Working with groups like ours, ActionPPE.org has coordinated and delivered 1.2 million units of PPE to Doctors and other care providers to over a dozen organizations to date!  New groups are joining weekly.  Great things are coming for CCMS as the founding group of this growing project. 
The last major shipment of PPE is on its way to Charleston!  We plan the last bulk distribution on Saturday June 13th.   WHY LAST?!  Because … we will soon be able to provide Direct shipping!  PPE products will be picked/packed/shipped from a central warehouse in the US and sent directly to our offices!   We plan to roll out the new system within the next two weeks. 
FOR NOW – KEEP CHECKING YOUR EMAIL AND THIS SITE DAILY AS JUNE 13TH APPROACHES
CCMS is TIRELESSLY working for you.
Marcelo Hochman MD
President