Recently, Dr. Robert Ball, a researcher and certified infectious disease specialist, provided a presentation further detailing what residents should know about the coronavirus.  [Post and Courier] [pdf]
The Public Health Committee is providing public access to the presentation and future updates.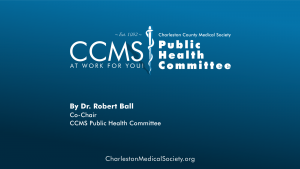 Dr. Ball is maintaining updated versions with more information. You can view all updates here.