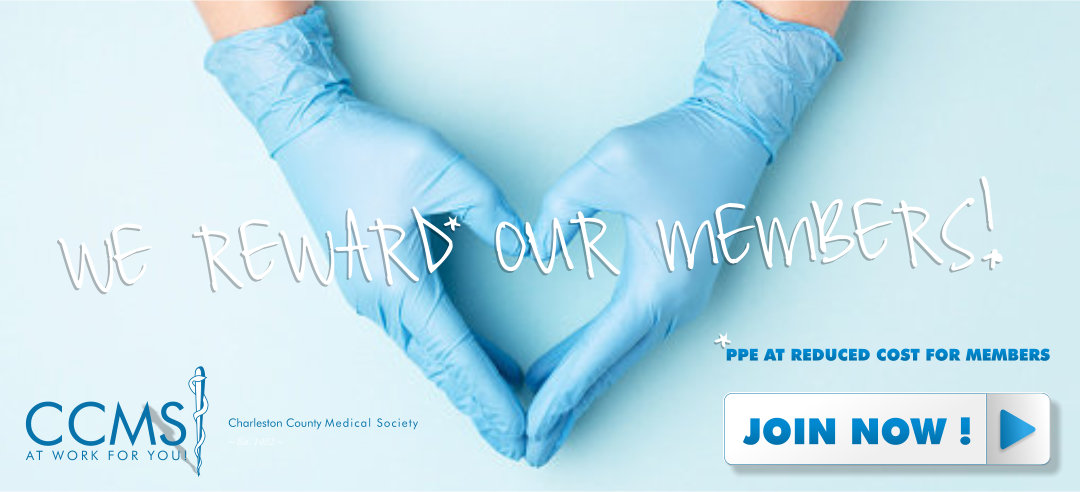 WE HAVE PPE FOR OUR MEMBERS!
Thanks to several generous donations and our PPE Project group buying initiative, we now have an ample supply of PPE we are offering at a significantly discounted MEMBERS ONLY price.
We are giving our members first dibs. (Not a member yet? JOIN NOW!)
PPE for sale at a significant discount (average discount 50%) for MEMBERS ONLY.
KN95 Masks (50 pack) $1.00 each – $50.00 Box
Disposable Tri-Fold Masks (50 pack) .15 each – $8.00 Box
Disposable Non-medical Isolation Gowns (15 pack) $1.33 each – $20.00 Box
Face Shields (50 pack) .84 each – $42.00 Box
To place an order, send an email with your desired amount to Dana@CharlestonMedicalSociety.org.