TWO INDEPENDENTLY OWNED PRACTICES FOR SALE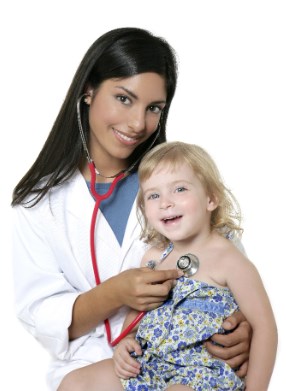 Physician Solutions, Inc. is pleased to represent an independently-owned pediatric practice for sale in South Carolina.
This practice is an established pediatric practice located in the beautiful Lowcountry area of South Carolina. This practice has been in the area for over 20 years.
Located in a modern 2 story office building containing approx. 2,000 sq. ft. Ground floor is approx. 1,100 sq. ft. and the second floor is approx. 900 sq. ft. The practice comes furnished. The office contains a waiting room, office admin area, four exam rooms, 2 bathrooms, and a practitioner's office. Currently, the second story is being used as the file rooms, electronics, break room, and private area for the physician.
They accept many insurances such as Absolute Total Care, BCBS of SC, BCBS of SC State Employee Plan, United Health Care, WellCare Plan, SC Medicaid, and others.
The staff is a caring group of dedicated health care providers and is comprised of 2 Nurse Practitioners, 1 RN, 1 LPN, and 2 bilingual office administrators.
Contact elizabeth@physiciansolutions.com for more information, you can also reach her at 919-845-0054.
Pediatric Practice – Suburbs of Charleston, South Carolina
This single provider, profit-making pediatric office has been operating for over 30 years.  Located in a prime suburb of Charleston, S.C. this practice is an opportunity to live and work in one of the most charming locations in the south.
There is an established patient base seeing 25-40 patients per day.  The practice is well equipped with seven exam rooms, two patient bathrooms, two employee bathrooms, three administrative offices, surgical/drawing room, lab room, triage room, two waiting rooms, a reception area and kitchen.  This layout offers a smooth and efficient workflow.
The practice has a seasoned staff that is knowledgeable in the health care field. There are two Front Desk Administrators, two Certified Medical Assistants, a Lab Technician, one Referral Rep, and a Practice Administrator that has been with the practice for 10 years.
Contact Elizabeth@physiciansolutions.com for more information, you can also reach her at 919-845-0054.