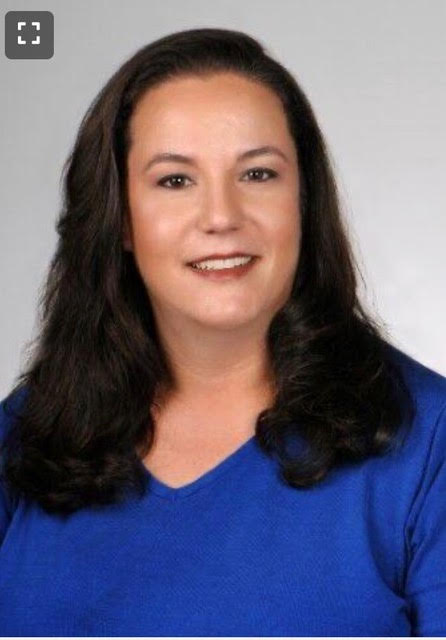 For millions of people in the United States with eczema, the beginning of springtime can bring welcomed relief, especially if your skin flares in drier seasons.
But some with the condition may find the warmer season is when the condition can be the most unbearable.
Eczema, a chronic skin condition that causes itching and redness, affects over 10 percent of the U.S. population and usually occurs on the hands, inner elbows, knees and around the eyes.
Dr. Lara Wine-Lee, an eczema expert and dermatologist at the Medical University of South Carolina, said a lot of people with the condition have flares with seasonal change. But those flares are dependent on the patient's unique pattern with the condition.
"People that flare in the spring and summer may not have eczema other times of the year, or they might have mild eczema," Wine-Lee said. "But heat can cause any itchy condition to get a lot more itchy."
Understanding your flares
Wine-Lee recommends patients understand when and under what circumstances their eczema is prone to flare so they can begin prevention treatments before a bad flare occurs.
"If you recognize your triggers and start treatment early, it's a much better approach than getting far into your flare and being really miserable and uncomfortable," Wine-Lee said.
Prevention treatments usually include using sensitive cleansing products, moisturizers without fragrance and prescription medications when necessary.
"In general, we recommend creams and ointments over lotions," Wine-Lee said. "So the thicker it is, means that it's going to have more of kind of a moisturizing barrier type effect."
Wine-Lee added that there is no one solution for prevention treatments for the disease.
According to the National Eczema Association, allergens like cigarette smoke, pollen and dust mites, or climate factors like extreme heat, dry or humid conditions and altitude are common triggers for the condition.
Other factors include prolonged exposure to hot water, chlorine, salt water and skin yeast.
"Those triggered by pollen or other allergens to skin may need a quick rinse off, while others may flare when they bathe too frequently and will find a daily rinse off unnecessary," Wine-Lee said.
Wine-Lee added that many people with eczema have a lot of sensitives to chemicals, so it's important to be mindful of fragrances or unnecessary added ingredients when choosing over-the-counter cleansers and moisturizers.
Topical steroids
Common treatments for eczema include prescription anti-inflammatories, topical steroids or non-steroidal anti-inflammatory topical medications.
Topical steroids are medicated creams that are used in addition to moisturizers to reduce skin inflammation. These creams are normally used for a short period to clear up a flare.
If you experience flares in numerous areas of the body like most people with eczema, it can be confusing trying to remember which creams are able to go where.
Wine-Lee said patients are often given different strength prescriptions depending on where their flare is located, such as under the eye and around the mouth. But if used incorrectly or for long periods of time, the skin can develop permanent stretch marks, bruising, discoloration or thin spidery blood vessels.
"It's just a matter of having that conversation with your doctor about what you can use in what location and how long you can use it for," Wine-Lee said.
With rather severe cases of eczema, patients may need to explore other options.
This was the case for Eli Mitchell, a Charleston teenager whose mild eczema turned severe in May 2020 just as temperatures began to rise in the Lowcountry.
"Out of nowhere, my eczema got really bad," Mitchell told The Post and Courier. "It looked like I was sunburnt and my eyes were really red and swollen."
He was also flaring on his legs, arms, stomach and back.
Mitchell was sent to the emergency room soon after visiting his pediatrician where it was determined he was battling a severe eczema flare up. Mitchell's mom, Kristy, said doctors tried nearly every topical steroid but his condition remained stagnant.
She recalls his skin being so inflamed "it was hot to the touch."
It wasn't until doctors tried an oral medication, Rinvoq, normally used for rheumatoid arthritis, that Mitchell finally got some relief.
"It's been nearly two years that we've worked to find success," Kristy said.
Children with eczema
According to the National Eczema Association, the disease also affects nearly 10 million children under the age of 18 and one third have moderate to severe disease.
This was the case for Erica Marie Ferraro, a Charleston mom whose 5 year old son, Sonny, was diagnosed with severe eczema in 2017 at eight months old.
By this time, Ferraro said his condition had gotten so bad, Sonny scratched his skin until he bled through his clothing.
"It was terrible," Ferraro said. "It was all over his entire body."
She immediately rushed Sonny to an emergency room where doctors said his constant scratching had caused a massive staph infection.
Ferraro related Sonny has had a least five staph infections since being diagnosed in 2017.
To calm his skin, doctors advised he wear an eczema body suit, a full length suit which prevents skin irritation for infants with the condition, lathered with Vaseline at least twice a day to manage the condition.
Now, Sonny is part of a pediatric clinical trial, getting injections of Dupixent once a month to treat his eczema under the supervision of Wine-Lee at MUSC.
Ferarro said Sonny has not had any staph infections since starting Dupixent and his scratching is no longer a cause for concern.
″(Sonny) had such a poor quality of life when he was little," Ferraro said. "(Dr. Wine-Lee) has totally turned his life around."
By Zharia Jeffries Post and Courier, May 2, 2022