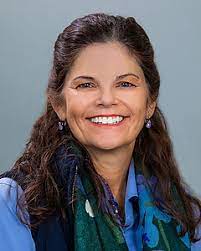 What a great month! We had so much to be thankful for as we celebrated Black History Month, Women's Physician Day, and Red Heart Healthy Month.
We had some great collaboration among our Board of Directors and members. We were able to honor some of the first African Americans that graduated from MUSC medical school. We were also able to collaborate more with Dr. Thaddeus Bell and his Lowcountry Jazz Festival, and Closing the Gap in Health Care which will be a continuing project and we will highlight the jazz festival which is held in September. The money raised goes to scholarships for minorities in health care. I had the pleasure of going out to Dr. Bell's office and learning a lot about disparities in health care throughout the decades. The exciting thing is, there's a lot of work that's happening but there's still a lot of work we can do. We have had a great committee meeting, and if anybody would like to join, it would be wonderful. Please let us know.
We also have been having great follow up with our School Health Committee. We have some new members, and I want to personally thank every one of them who is with us. We have been working on some projects that the School Health Committee is doing to make the schools safer, and many projects to help with the prevention of mental health issues in the schools and substance abuse. Thank you, Dr. key and the leadership.
The CCMS group has been dynamic and getting together for some Medical Mingles. We had a physician wellness meeting at Synchronicity Mount Pleasant with the Director, Brian Durbin, and Dr. Kevin Gray, one of our own CCMS members and the Chief Medical Officer of Modern Minds. Brian was kind enough to help me do some deep breathing as I took the cold plunge, which I cannot believe I stayed in for almost 3 minutes. Dr. Gray demonstrated to us cryotherapy which he was in for over two minutes. He was brave. We had a wonderful group and welcomed a lot of new medical students. We also had a wonderful physician cooking class at Synchronicity where we made a wonderful fruit-beet smoothie, an oatmeal fruit bake, tomato soup, a walnut pesto on bread, and then a beautiful salad of beets, oranges, grapefruit, and avocado. We got to learn more about modern minds, and Synchronicity. Check them out.
We are looking for delegates to attend the Annual South Carolina Medical Association Meeting in Myrtle Beach from April 27th – April 30th. I have gone to several of these meetings throughout the decades. I learned so much and have reconnected with some of the doctors throughout the state. Last year Dr. Sam Holladay, Dr. Cleave Ham, and I had a great time at the BMW driving school while attending the SCMA meeting. Please let us know if you'd be interested in being a delegate. It would be a fun short getaway in Myrtle Beach.
We look forward to more Medical Mingles and more collaboration with our group next month. We will be going to Top Golf so look out for that. Many thanks to Tom and Dana and all their hard work behind the scenes making everything work so smoothly.
As part of our physician wellness, we can reflect on smart goals. SMART-
What's a SMART goal? Here are some examples. The first is a SMART goal and the second is the type of goal that tends to be less effective.
Specific: "I want to eat more vegetables with leafy greens," versus "I should eat less junk."
Measurable: "I would like to walk for 20 minutes a day," versus "I want to exercise more."
Attainable: "I aim to try less alcohol on Fridays for all of January," versus "I'm going on a month-long no alcohol."
Relevant: "I care about being in shape to go traveling with my family," versus "I want to be tone for someone else."
Time-bound: "I'm going to try to do yoga 6 times by the end of the month," versus "I should work out more."
What SMART goals do you have for yourself?
Kay Durst, MD, FAAFP