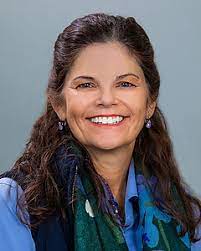 Dear members,
Let me start by giving gratitude for all your accomplishments and dedication to serving others. Thank you for your membership and service to our organization, our community, and the health of individuals. We are so excited of our new version of the Charleston Medical Society. We are excited for all our new ideas and support. We had a wonderful annual meeting. We were able to hear from leaders in their fields and leaders in our organization. Dr. Janice Key ,one of our past presidents, and school leader of our Docs Adopt program and wellness in schools gave a wonderful presentation on all the great work our team has done. They have helped foster leading health and wellness teams within our schools. I am thankful for being able to be part of this team for 15 years. Our children in the community are our future. For those that inspire to be part of this program, we are thankful. We would love to have you all involved. You don't have to have kids in school to be involved.
We are thankful to hear from Dr. Hochman,one of our past presidents, as he gave insight about Covid vaccines and about the inspiring movement in the legislature to help physicians. I am thankful for the time I got to go to the Columbia Capital and be one of the white coat doctors that got to bring our knowledge to the legislature. We are grateful for all the work that he has done and that has been done to help with PPE and Covid vaccines for our members.
We are thankful for Dr. Otherson and for his years of wisdom and excitement for the scholarship program. We had a great group of medical students who excepted the awards. We are grateful for the work of others to have the scholarships and grateful for the members that helped select the awards. These are our newest members. We are blessed to have members mentor these students. Reach out and invite more students to join.
We got to hear about our wonderful Low Country Jazz festival started by Dr. Thaddeus Bell. Dr. Bell has helped close the gap in health care within minority groups. We are grateful to hear wonderful music while uplifting a cause in the area. We look forward to more music to soothe our souls. Dr. Bell won the Order of the Palmetto Award. Congratulations!
We were able to hear from the SCMA and the work they are doing on our behalf. We got to hear from Dr. Mark Bellman and Dr. Carrie Watson about physician health and wellness. We have so many inspiring upcoming programs and resources to help our physicians in the community and help our members.
We are so thankful to our board members who have so graciously given of their time and their wisdom. We are thankful for excitement of the future. We are thankful and blessed for our executive administration Dana Holladay. She has helped with every one of our members. She has a great vision and such an upbeat attitude. She believes in our organization and our physicians. Thank you. Our website has so many new opportunities for sponsorship. Please tell others about a great opportunity for these. Thank you for our wonderful IT person Tom Steenhuysen. He has helped us through zoom meetings and has helped us so much with our newsletters and website.
Thanks to our wonderful immediate Past President Dr. Cleave Ham. We are so thankful for his leadership, guidance, and wisdom. We are thankful for his enthusiasm and for his laughter. He loves sitting down with members to listen to ideas and concerns. I am thankful for the time we got to go to BMW driving school together with the SCMA. That was an experience and a fun team building activity.
I am grateful to be here and we are grateful to our organization. We have stood on the shoulders of giants. Now physician heal thyselves with support as we embark on new endeavors to help physicians and have fun. Please reach out to me if you need anything. We look forward to many medical mingles and activities throughout the year. Have a blessed and happy Thanksgiving with your family and friends and thank you for all that you do.
Sincerely,
Kay Durst, MD, FAAFP