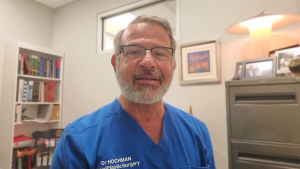 From the President:
As we wind down 2020, this short newsletter is to alert you to some very important information. Again, as with PPE, non-employed Doctors seem to be having trouble figuring out how to get COVID vaccines for themselves and their Staff. We have worked with SCMA to get the information linked in this newsletter.
In recognition of CCMS' effort to obtain PPE for the Doctors in SC and in launching a national project for Doctors around the country, we have been honored as Healthcare Heroes in the COVID 19 response category. The links will take you to a short video honoring our project. Also, know that the project continues as we try to secure syringes and needles which will be in short supply as a consequence of the vaccination effort world-wide. Let us know of other items we should be sourcing.
As a direct consequence of the PPE PROJECT, CCMS received enough income to start a scholarship fund. We will be awarding $2000 checks to 5 medical students to be used at their discretion. Tune in to the Annual Meeting to meet these 5 future Doctors. Also, we have 61 new medical student members! We will be nurturing this group with specific programs in the future.
The legislative session is starting soon and we will be pursuing full repeal of the Certificate of Need law – like many other special arrangements and protectionist laws the COVID pandemic has highlighted how bad these are for patients and doctors in South Carolina. We will also continue our fight to eliminate non-compete clauses as conditions for employment for Doctors.
At the virtual Annual Meeting, we will highlight more of the great things CCMS has done over the last 2 years. Now more than ever, Doctors need to speak for ourselves and our patients – CCMS is vital for this.
Enjoy the holidays, be safe, and please engage with CCMS.
Marcelo Hochman MD